Freshwater resources in the changing environment of Nnuavik and Nunatsiavut
Warwick F. Vincent, Daniel Martin, Reinhart Pienitz, Isabelle Laurion
Derek C.G. Muir, K.L. Young, Yves Bégin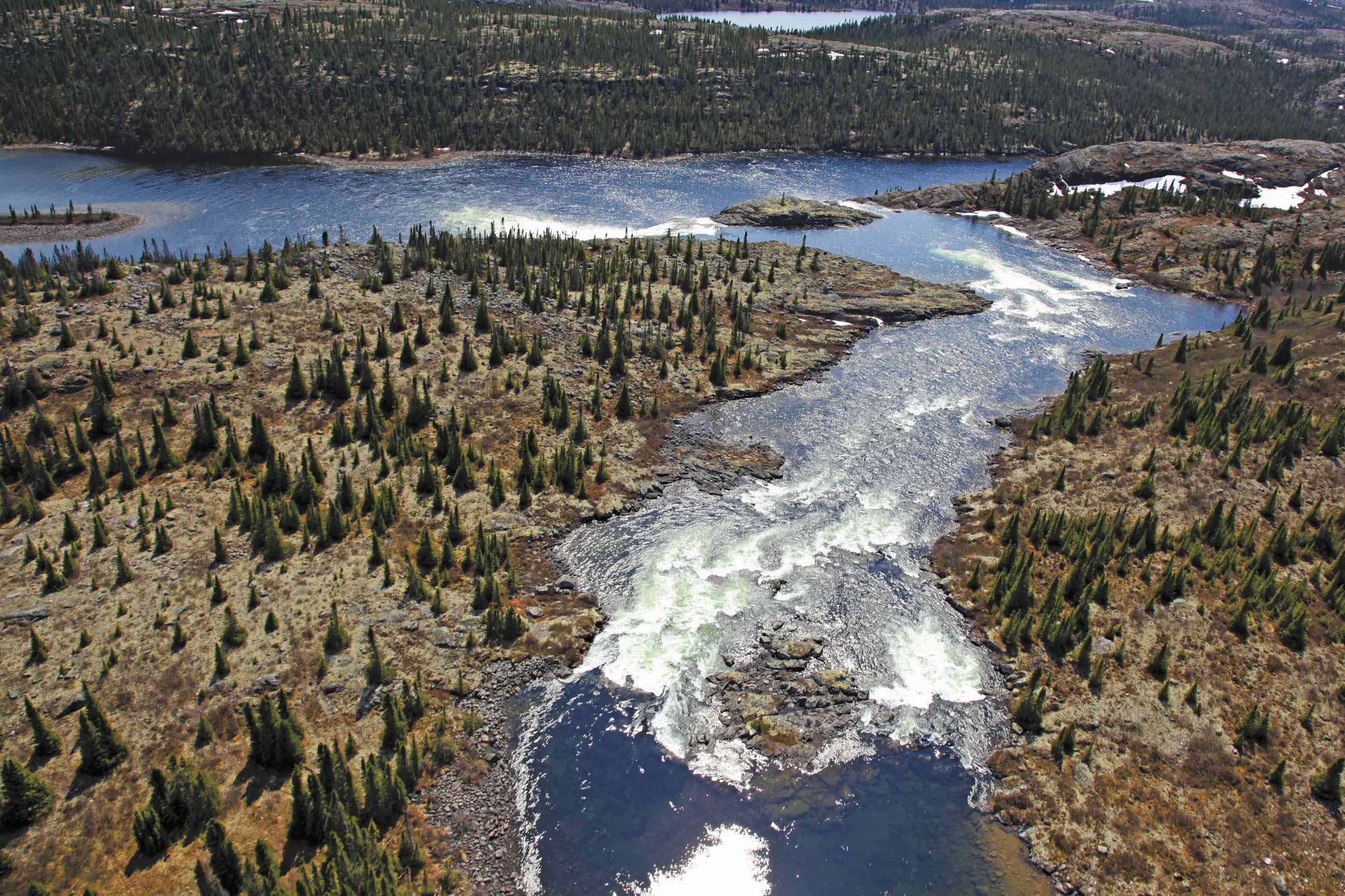 Date de publication
2012
Mots clés
Nunavik
Nunatsiavut
Freshwater
Lake
River
Wetland
Protected area
Pollution
Drinking water
Hydroelectricity
Ce document devrait être cité de la manière suivante:
Vincent, W.F., Martin, D., Pienitz, R., Laurion, I., Muir, D.C.G., Young, K.L., and Bégin, Y. 2012. Freshwater resources in a changing environment. In Allard, M. and M. Lemay (eds.) Nunavik and Nunatsiavut: From science to policy. An Integrated Regional Impact Study (IRIS) of climate change and modernization. ArcticNet Inc., Quebec City, Canada.
Résumé
Northern lakes, rivers and wetlands provide many ecosystem services including drinking water supplies for northern residents, habitats for Arctic charr and other aquatic wildlife, and water for industries such as hydroelectric power generation, recreational fishing, eco-tourism and mining. Nunavik and Nunatsiavut have a rich natural heritage of freshwater ecosystems ranging from shallow permafrost thaw ponds, which are expanding in size and abundance at some sites, to wild rivers and deep ancient lakes of outstanding scenic, cultural and ecological value. The impacts of climate change and economic development on the water quality and supply for these vital aquatic resources have been viewed with increasing concern by Inuit communities. The creation of northern parks provides an effective way to protect many of these environments in the face of climate change and rapid development of the North, as well as a way to stimulate eco-tourism and associated economic activity. A variety of drinking water problems, including those associated with the storage and use of untreated water, have been identified throughout Nunavik, and a set of recommendations are outlined to reduce these problems. The effects of local pollution, as well as the continuing rise in certain long range contaminants such as mercury require continuing surveillance. Two of the largest underground power stations in the world are located in northern Québec and Labrador, and there is further potential for hydroelectric development. Future projects will require close and timely consultation with all stakeholders, including analysis of the tradeoffs in ecosystem values. Future and current installations require ongoing research to project future water supply in the rapidly changing northern climate, and paleoclimate analyses will continue to help assess the magnitude of natural fluctuations in the past.